99 Recipes You'll Want To Pin Immediately
We scoured the web for the best, most delicious Pinterest-worthy recipes out there, and here are the mouthwatering 99 that made the cut!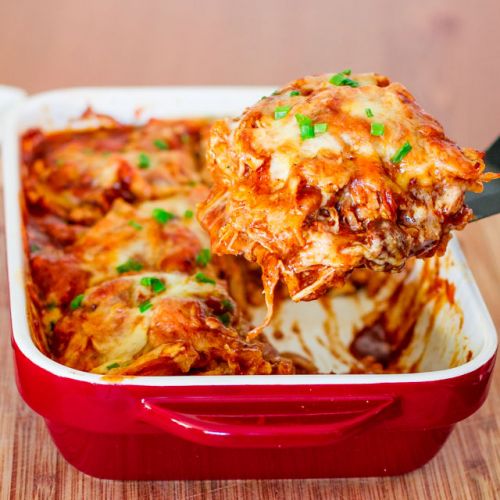 1

/99
View slideshow
© Jo Cooks
Chicken Enchilada Casserole
You might not believe it when looking at that mound of enchilada deliciousness, but it's only composed of 4 fuss-free ingredients: prepared enchilada sauce, shredded cheese, chicken and corn tortillas. And this easy recipe reveals what happens when you put everything together.
More steaming articles
Chef Tips and Tricks
VIDEO: Crispy Zucchini Potato Cakes
Combine summer zucchini with leftover mashed potatoes for a delicious, savory treat!
INGREDIENTS
5 Potatoes
1.5 Cup shredded zucchini
3/4 Cup shredded cheese
3/ Cup milk
1/3 Cup coriander, chopped
1/3 Cup basil, chopped
Parmesan, to sprinkle
Salt and pepper, to season
METHOD
Chop the potatoes in half, boil until very tender and drain.
In a bowl, combine the potatoes and zucchini. Add the grated cheese, milk, coriander, basil, salt and pepper, and mix thoroughly.
On a baking tray, spoon out the zucchini-potato mixture and form into balls.
Sprinkle with Parmesan and grated cheese, and bake at 350°F for 15 minutes.
When golden, remove from oven... and enjoy!