100 Mouthwatering Pasta Recipes That Go Beyond Spaghetti
There are 350 different kinds of pasta, so why stop at spaghetti? Switch up your noodle game with these unique and tasty pasta dishes.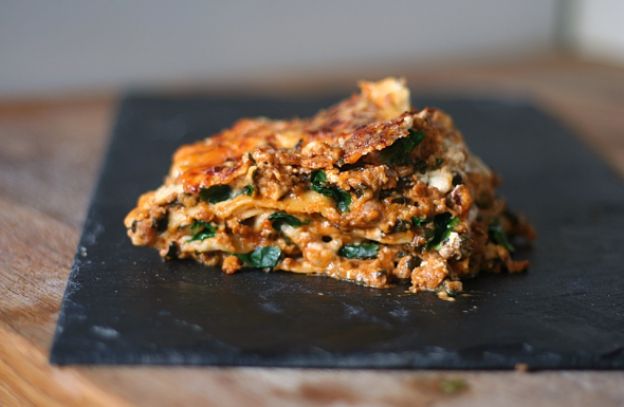 1

/100
View slideshow
© Time To Cook
Sausage Lasagne
Nothing satisfies a big, hungry family better than a filling plate of lasagna. This recipe serves eight and is stuffed to the brim with sausage meat. And if you can't eat it all in one sitting, feel free to stick some in the oven and save it for later!
More steaming articles
Chef Tips and Tricks
VIDEO: Rainbow Shrimp Pasta
This multi-colored Rainbow Shrimp Pasta is utterly delicious, and sure to impress when you serve it up!
Ingredients
2 oz red spaghetti
2 oz green spaghetti
2 cups shrimp
Pepper
Salt
Paprika
1/2 cup cream cheese
Method
Boil the red and green spaghetti separately in salted water until al dente.
Fry the shrimp in a pan with plenty of salt, pepper and paprika.
Add 1/2 cup of cream cheese, and stir through until combined.
Arrange the cooked spaghetti in an alternating pattern on a plate.
Top with the creamy shrimp sauce
Garnish, and serve!