10 toppings that will take your steak to another level
It's grilling season, and that means it's time for steak! But think beyond the BBQ sauce, and up your flavor game with these 10 insanely delicious steak toppings.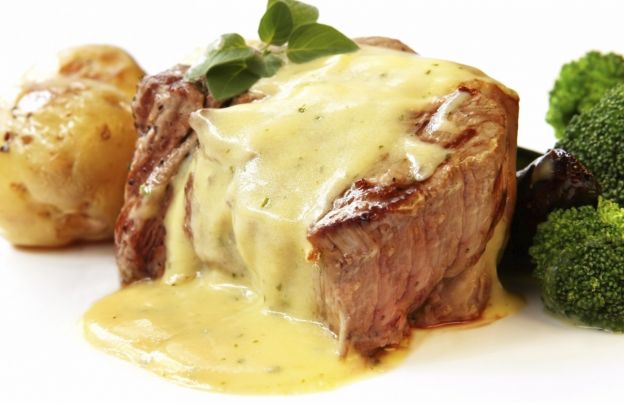 1

/10
View slideshow
Blissful Béarnaise
The French have steak sauces down to an art, and this creamy, buttery Béarnaise is no exception.
Ingredients: Egg yolks, white wine vinegar, white wine, butter, shallots, tarragon, crushed black peppercorns and salt
More steaming articles
Chef Tips and Tricks
How to make tomato sauce
Learn how to make authentic homemade tomato sauce. It's easy as 1-2-3!