10 world foods that won't make you fat
Love exotic cuisine but don't want to pack on the pounds with foreign ingredients? These lightened-up world dishes are perfect for you!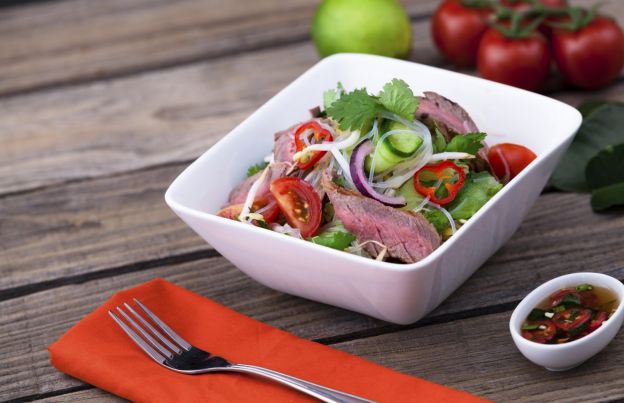 1

/11
View slideshow
10 world foods that won't make you fat
Trying out new and exotic recipes is a wonderful way to discover international flavors. But let's be honest, many of the traditional foods that each country is famous for around the world aren't exactly "light" meals.
You've got gut-busting Turkish kebabs, carbo-licious cheesy pasta and pizza from Italy, fried sausages and potatoes from Germany, braised pork belly and greasy noodles from China, crispy breaded veggies and creamy curries from India—you get the picture. To help you satisfy your taste for world cuisine, we've imported 10 delicious foreign recipes that won't break the calorie bank.
More steaming articles
Chef Tips and Tricks
VIDEO: Fresh Mango Salad
Dive into summer with this fresh, light and healthy mango salad!
INGREDIENTS
Peanuts
Carrot
Mango
Rocket
2 limes
Olive oil
Soy sauce
Red onion, minced
Salt
Pepper
METHOD
Lightly sautée the peanuts until golden.
Take the carrots and cut into thin slices.
Peel the mango and slice into thin strips.
Squeeze the juice from 2 limes into a bowl, and add olive oil, soy sauce, minced onion, salt and pepper.
In a bowl, toss together the mango, carrot, rocket, and lime-soy dressing.
Enjoy!