10 easy foods you can make with your kids
Introduce your little gourmands to the pleasure of cooking. Here are 10 delicious child-proof recipes that you will love making together!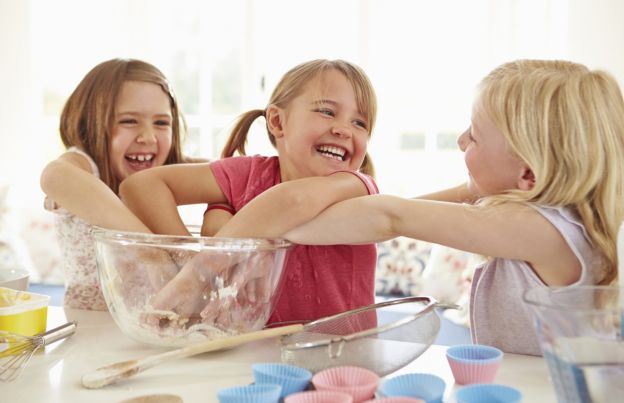 1

/10
View slideshow
Cupcakes
Kids will get a kick out of these yummy creations. Whip up a batch for a cupcake-themed after-school party. Let the little ones mix the batter, while you handle the oven and wear the mittens. To finish, let them spread on their favorite frosting and decorate with the toppings of their choice (M&M's, sprinkles, etc.)
More steaming articles
Chef Tips and Tricks
VIDEO: Cheesy Cauliflower Pizza Cups
These Cheesy Cauliflower Pizza Cups are just what you need when snack o'clock rolls around!
Ingredients
Makes 6
1/2 cauliflower head
8 eggs for cauliflower mix
Pepper
Salt
4-6 cups shredded cheese
6 slices salami
6 tbsp pizza Sauce
Method
Boil diced cauliflower in salted water until tender.
Blend, then transfer to mixing bowl.
Mix in 2 eggs, pepper and 2 cups of shredded cheese
Share the cauliflower mixture out between 6 ramekins, forming little cups
Add 1 cup of shredded cheese
Bake for 25 min at 375°F
Add a slice of salami, a tbsp of pizza sauce, and one raw egg to each ramekin
Top with cheese and return to oven for 7 min at 375°F
Serve, and enjoy!