Do you know the official food of your state?
Google Ads
States can declare all sorts of categories for their official food, from historic vegetables to meat pies. Think you know your state's food? Find out here!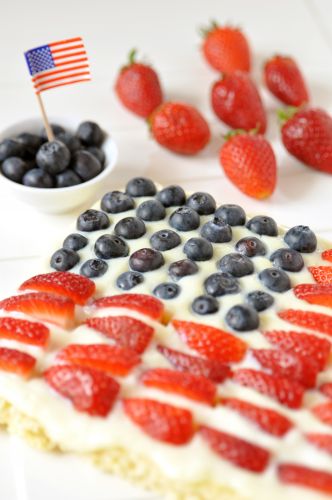 1

/51
View slideshow
Official State Foods
The United States is full of rich culinary variety, demonstrated by the variety of foods each state has chosen to declare officially as theirs. There are so many categories, the more specific ones being state muffins, state meat pies, and state mushrooms.
Did we miss one? Let us know in the comments!
More steaming articles
Chef Tips and Tricks
Mini Cherry Pies
These mini cherry pies are so cute, we could eat them right up!
INGREDIENTS
Dough
Cherries
Apricot, diced
Apple, diced
Almond Flakes
White sugar
Brown sugar
Baking powder
Butter
Egg Yolk
Water
METHOD
Preheat the oven to 350° F.
Roll out some dough, and then use a cup or a cookie cutter to cut the dough into circles.
Place each circle into the cavities of a silicone muffin mould (or greased tin), and press into the bottom and along the sides.
Pit the cherries, and throw into a pot.
Add sugar, baking powder, and water, and simmer until it thickens to a saucy consistency.
Use a spoon to fill each pie to 2/3 to the top.
Optional: for a bit of variety, you can also fill the pies with apricots + brown sugar + butter, or apples + brown sugar + almond flakes.
For the lattice crust: use a pizza slicer to cut out thin strips of dough, then lace together to form a lattice.
Use a cup to cut the lattice into circles, then gently place on top of the uncooked pies.
Brush with egg yolk and sprinkle with sugar.
Bake the pies at 350° F for 25 minutes, or until golden.
Let cool for 15 minutes, then gently lift the pies out with the edge of a knife.
Enjoy!