50 Vegetarian Recipes That Taste Like Meat
Get ready for the ultimate veggie experience that not even the biggest meat fans can refuse!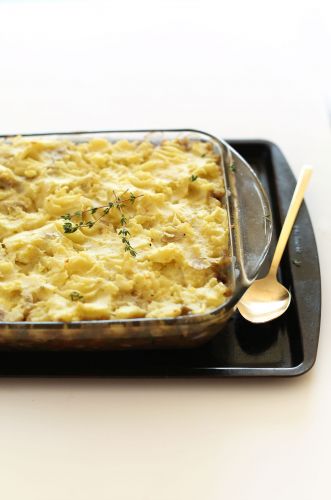 1

/50
View slideshow
©Minimalist Baker
Shepherd's Pie
When you're in the mood for this classic British comfort food but can't or don't eat meat, try this twist and you will be amazed. Lentils are easy to cook, good value for money and packed with proteins. And guess what, they absorb flavors just like ground beef!
More steaming articles
Chef Tips and Tricks
VIDEO: Cheddar & Coridander Burger
Ingredients
Ground meat

Coriander, chopped

Onions, minced

Egg

Salt

Ground Pepper

Cheddar (cube and slice)

Canola Oil
Method
Chop coriander and mince onions
Mix the meat, coriander, onions, pepper and salt in a large bowl
With your hands, shape the meat into a large ball
On a clean surface, flatten the ball and place a cube of cheddar on top
Cover the cheese with the edges of the meat, creating a ball again
Place in a pan and let one side simmer in canola oil
Flip the patty and place a slice of cheddar on top
Place the lid on the pan and let cook to desired texture
Put the patty in a bun with your favorite toppings. Enjoy!