29 fast food faves you can make at home
When you're craving the taste of fast-food hamburgers, pizzas and desserts without going out, here's what you do—replicate them at home!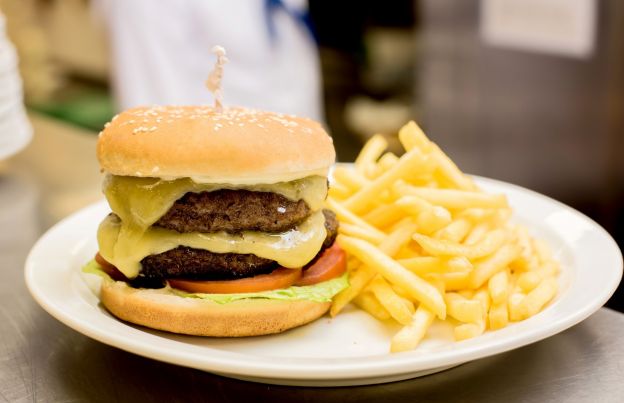 1

/29
View slideshow
McDonald's Quarter Pounder with Cheese
Is there anything more sinfully tasty than taking the first bite of your Quarter Pounder? We don't think so, so how about we give you a cheesy tip to prepare this authentic McDonald's-style burger in the comfort of your own home? To get that unbeatable melted cheese taste, make sure to place a slice of cheese both below and on top of the cooked burger when putting it all together. And if you're feeling particularly ravenous, add another meat patty to bulk things up.
More steaming articles
Chef Tips and Tricks
VIDEO: Easy Cheesy Mini Pizzas
We are definitely making these Easy Cheesy Mini Pizzas for our next party!
Ingredients
Pizza Dough (homemade or store bought)
Shredded cheese
Pizza sauce
Cured ham, shredded
4 eggs
Cherry tomatoes
Fresh basil
Method
Roll out the dough
Use a small bowl to cut the dough into rounds
Add shredded cheese
Place in oven on an oven tray afr 10 min at 355°F
Put each dough round into a ramekin
Add 1 tbsp pizza sauce, a handful of shredded cured ham
Break an egg into each pizza
Top with sliced cherry tomatoes and a basil leaf
Place in oven for another 15 mins at 355°F
Garnish with parsley and a pinch of pepper
Serve and enjoy!