75 cheesy recipes that will make you melt
Cheese, glorious cheese! Indulge your cheese obsession with these 75 recipes that will make you melt.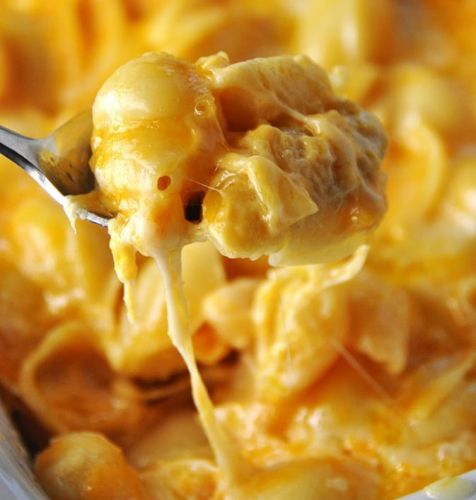 1

/75
View slideshow
© Recipes That Crock
Cheese lover's crock pot shells
5 cheeses in one pot? Done! The ultimate in melty, gooey deliciousness, this epic pasta is super easy to make. All you need to do is cook the pasta shells, and mix into the crock pot with the shredded cheeses and a bit of milk. Get the full recipe here.
More steaming articles
Chef Tips and Tricks
VIDEO: Strawberry Cheesecake Bites
This no-bake dessert is so quick, so easy, and oh so delicious!
Ingredients
12 strawberries
8 oz cream cheese (1 package)
1/2 cup powedered sugar
4 small graham crackers
Method
Hull the strawberries.
In a bowl, mix the cream cheese and sugar.
Fill each strawberry with the cheesecake filling.
Smash the graham crackers and sprinkle on top.
Serve and enjoy!