20 Crunchy Recipes To Make With A Bag Of Peanuts
A bag of peanuts is more than a simple ballpark treat. These 20 recipes take it from a humble crunchy snack to an incredible crunchy dish!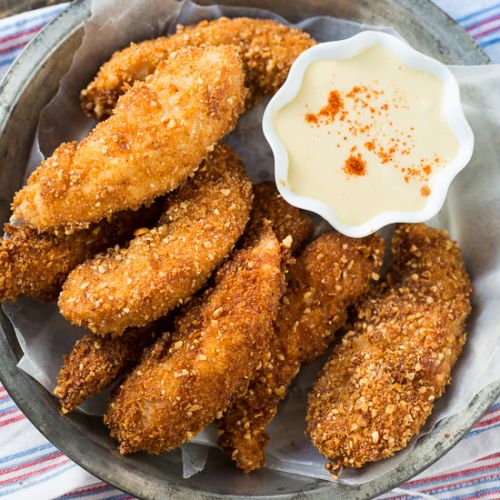 1

/20
View slideshow
© Spicy Southern Kitchen
Peanut-Crusted Chicken Fingers
If you're a big fan of a good crunch, why not try swapping in some crushed peanuts for breadcrumbs the next time you make chicken tenders? The peanuts also add in a delicious extra layer of flavor! Get the recipe here.
More steaming articles
Chef Tips and Tricks
VIDEO: Sweet Potato Toast
Did you know you can toast sweet potato slices... and it's absolutely delicious!
Method
Slice an avocado in half.
In a bowl, combine avocado with half an onion (diced) and coriander.
Add the juice from half a lemon and some salt, and mix.
Cut a sweet potato into 1/2 inch slices.
Place in a toaster, making sure to toast both sides.
Spread the avocado mix onto the toast. Enjoy!