Around The World In 15 Traditional Xmas Foods
How do different countries get in the Christmas spirit? With food, of course! Find out who eats what, here.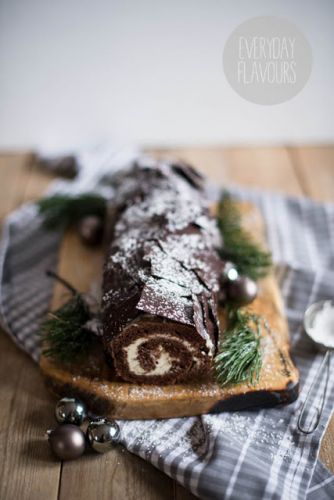 1

/15
View slideshow
© Everyday Flavours
France — Buche de Noël
In France, Christmas dinner is traditionally followed by Buche de Noël for dessert. This light, chocolate-covered sponge cake is evocative of the yule log, which for centuries was added to the hearth at winter solstice to provide lasting light and warmth. Learn how to make this symbolic treat here.
More steaming articles
Chef Tips and Tricks
VIDEO: Chicken Quesadillas
These quick and easy chicken quesadillas are the perfect, last-minute family dinner!
INGREDIENTS:
2 chicken breasts
1/2 cup of tomato sauce
1/2 cup of chives, chopped
1 tsp. of Mexican spice mix
4 Tortillas
Cheddar
Salt, to taste
METHOD:
Put shredded chicken breast, tomato sauce, chives, and mexican spice mix in a bowl and mix together.
Lay out the tortillas. Place a slice of cheddar in the center, and cover with the chicken mix.
Fold up tortillas, and heat in a frying pan until golden.
Enjoy!