Kitchen HACK: How To Ripen Fruit Fast
Because nothing's worse than biting into a flavorless rock.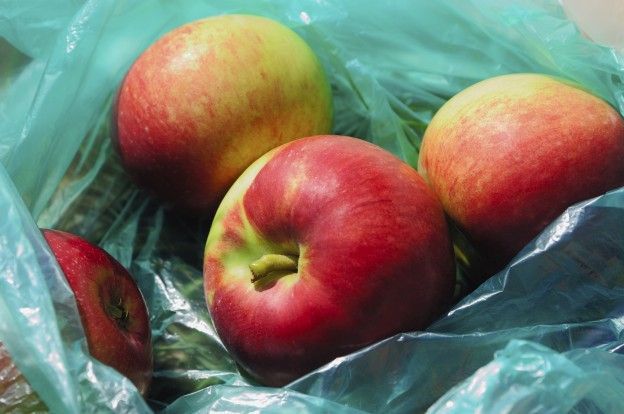 Are you desperately in need of ripe fruit?
Simply place the unripe fruit in a paper bag along with an apple and a banana (or several if you've got them on hand!) and close the bag. Apples and bananas release ethylene, a gas that makes other fruits ripen faster... How cool is that?
Looking for more genius kitchen hacks? Here's 99 more, after the jump!
More steaming articles
Chef Tips and Tricks
VIDEO: Chicken Quesadillas
These quick and easy chicken quesadillas are the perfect, last-minute family dinner!
INGREDIENTS:
2 chicken breasts
1/2 cup of tomato sauce
1/2 cup of chives, chopped
1 tsp. of Mexican spice mix
4 Tortillas
Cheddar
Salt, to taste
METHOD:
Put shredded chicken breast, tomato sauce, chives, and mexican spice mix in a bowl and mix together.
Lay out the tortillas. Place a slice of cheddar in the center, and cover with the chicken mix.
Fold up tortillas, and heat in a frying pan until golden.
Enjoy!