Summer meltdown: 27 oven-free meals to make in 15 minutes or less
Can't imagine using your oven in the midst of a sweltering heatwave? Try these 27 no-bake meals that only take 15 minutes to make!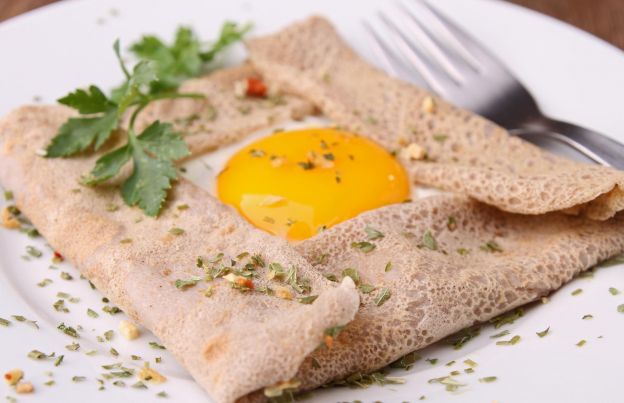 1

/27
View slideshow
Savory Swiss, mushroom, spinach and egg buckwheat crepes
Savory ingredients are a great way to turn this French dessert classic into dinner. For this recipe, use ready-made buckwheat crepes. Saute mushrooms in a buttered skillet until they release their water, 3 to 4 minutes. Add fresh spinach leaves, and cook until wilted, about 1 minute. Season with salt and pepper to taste. Set aside the mushrooms and spinach on a plate. Heat a crepe in the skillet, add a bit of the spinach-mushroom mixture and top with a generous sprinkling of grated Swiss cheese. Fold up the sides and cook until cheese is melted. Add a fried egg on top for a tasty finish.
More steaming articles
Chef Tips and Tricks
VIDEO: Piña Colada
Learn how to mix your own piña coladas like a pro... it's easy!
Ingredients:
1/5 cup of dark rum
1/5 cup of coconut milk
2/5 cup of pineapple juice
a few mint leaves