CLOUD BREAD: The NO-CARB bread making waves on the internet
This light, airy bread contains no carbohydrates or gluten and will make all bread-lovers' hearts beat fast!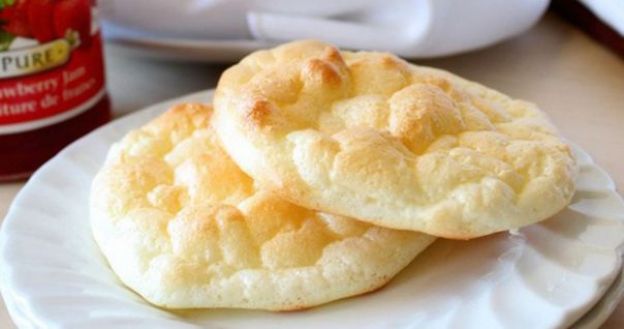 1

/4
View slideshow
Cloud Bread
Have you ever heard of CLOUD BREAD ? If not, it's about time. It's a special fluffy type of bread that caters to all who have problems with gluten, glucose or simply want to maintain or lose weight. Its particularity is the exclusion of flour, so it's completely gluten-free and has an airy texture and a shape that resembles the clouds, hence its name.
It's currently trending on the Internet, especially on social networks like Instagram and Pinterest, so we thought we'd share the recipe with you!
It's an ultra-simple recipe, not to mention very tasty and practical for those who don't want to give up bread forever.
More steaming articles
Chef Tips and Tricks
VIDEO: Salted Caramel Thumbprint Cookies
These salted caramel thumbprint cookies are easy to make and super delicious!
INGREDIENTS:
1/4 cup / 50g of softened butter
1 egg (divide the yolk and white)
1/4 cup / 50g of sugar
Pinch of sea salt
1 cup / 150g of flour
1 cup / 100g of chopped nuts
Salted caramel
Melted dark chocolate
METHOD:
In a bowl, mix together the butter, egg yolk, sugar, and salt.

Add the flour and mix. Roll into a ball.

Chill for 30 minutes.

Remove from refrigerator. Divide the dough and roll into 1-inch balls.

Dip each ball in egg yolk, and then roll in chopped nuts.

Place on baking sheet (lined with parchment paper), and press your thumb into the center.

Bake at 340°F/170°C for 12 minutes, or until golden.

Remove from oven and let cool.

Pour the salted caramel into the center groove,and drizzle with dark chocolate.

Enjoy!