We can't BELIEVE what this couple served at their wedding!
Forget traditional wedding cake... This couple surprised all their guests when they dished out a 4-tiered PIZZA cake!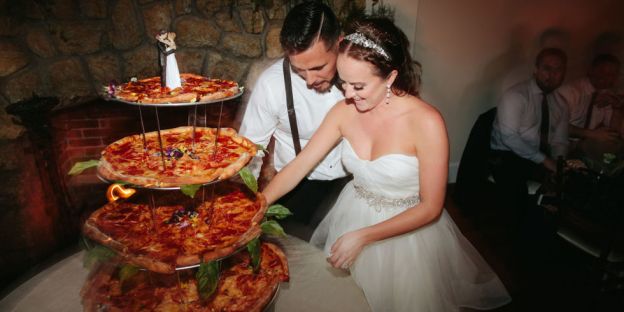 1

/5
View slideshow
The happy couple
Jessica Melara and Tony Sanchez got married last December in Miami. While they were planning the big celebration, they came up with an amazingly original idea: instead of a regular wedding cake like most people have, they decided to go with pie... pizza pie!
Jessica said, "Tony and I love pizza and aren't huge fans of cake, so we surprised our guests with Pizza Cake (yes, I said pizza cake!)"