26 ways to eat salmon that aren't boring
Salmon for dinner shouldn't imply a dull piece of steamed fish with beans. Get your omega fix the yummy way with these 26 inspiring recipes!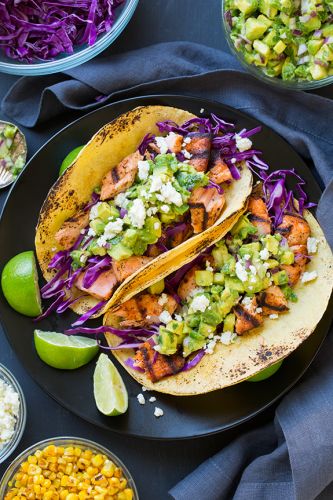 1

/26
View slideshow
© Cooking Classy
Grilled salmon tacos with avocado salsa
A riot of beautiful colors and flavors, these grilled salmon tacos are wonderful with some crunchy corn and a squeeze of lime juice to balance out the creamy avocado, spicy salmon and sweet cabbage.
More steaming articles
Chef Tips and Tricks
Why eating fast is bad news for your health
Your parents told you that scoffing your food was bad, and now science has confirmed it!
Enjoy this video... slowly!